August 2015


LAST CALL FOR STRI'S 2016 GOLF ENVIRONMENT AWARDS
STRI, the world's leading sports turf consultancy, has issued a final call to golf clubs for entries to the 2016 STRI Golf Environment Awards (GEA).
The prestigious awards, which reward both individuals and golf courses for their commitment to environmentally sustainable projects, are free to enter and open to clubs of all sizes and from all regions across the UK.
The awards recognise the individual golf courses and course professionals who are managing all types of environmental projects; these include projects focusing on waste, recycling, habitat improvements, wildlife protection, water management and effective turfgrass management. If you have established and are managing any similar project on your golf course then you should nominate your club for an award now.
There are three winning categories to enter; Environmental Golf Course of the Year; Conservation Greenkeeper Award and Outstanding Environmental Project of the Year. Originally launched in 1997, the awards continue to be supported by Justin Rose, the US Open Championship 2013 winner, winning Ryder Cup team member and official ambassador of the Golf Environment Awards.
The coveted awards are also supported by a group of sponsors committed to supporting and promoting proven sustainable projects within golf clubs. These include Wiedenmann, Tillers Turf, Ransomes Jacobsen, Farmura, Syngenta, Greenkeeping, Golf Monthly, Operation Pollinator and BIGGA.
There will be 24 golf clubs shortlisted for the awards, each of which will receive a visit from an STRI Consultant, who will assess your project/s and provide advice and support for further projects and future environmental focus for your club and course.
Bob Taylor, STRI's Senior Consultant, Environment & Ecology, said: "This is a great opportunity for golf clubs to show the rest of the UK what they have achieved in setting up projects, no matter how big or small they are. We've already received some great entries for the 2016 awards so this is the last chance for courses and clubs to get their entries in. I would encourage everyone to get involved and help raise the awareness of the good work golf is doing for the environment."
The current award winners for 2015 are:
· Environmental Golf Course of the Year - Royal St David's Golf Club, Harlech in North Wales
· Conservation Greenkeeper of the Year - John Kelly, Royal Birkdale Golf Club, Southport in Lancashire
· Outstanding Environmental Project of the Year - Hockley Golf Club, Twyford in Hampshire

The winners each year receive a trip to Europe with the chance to visit some of the world's leading golf facilities and sites of specific ecological interest. The previous winners enjoyed a trip to Portugal in March as part of their prize and attended the GEA Champagne Reception at Wentworth in May, along with the finalists, sponsors and STRI staff.
Entries to the 2016 STRI Golf Environment Awards should be submitted by Friday 14 August. Entry is free and details can be found on the website www.golfenvironmentawards.com
For more information contact:
Carolyn Beadsmoore on +44 (0)1274 565131 or email carolyn.beadsmoore@stri.co.uk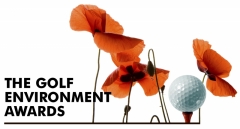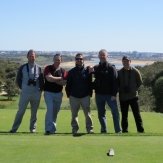 STRI GEA winners Portugal