13th July 2020
Hadlow College Enrols First Student in UK onto New Level 5 Apprenticeship in Golf Course Management
Hadlow College is delighted to announce that they have launched the new Level 5 advanced apprenticeship in Golf Course Management and have enrolled the first candidate onto the qualification.
Paul Boozer, Head Greenkeeper at Sheerness Golf Club, is the first in the UK to enrol on this new and eagerly-anticipated qualification. He moved to Sheerness GC in January 2017 and feels the new qualification will enable him to further strengthen his knowledge in his position at the club.
The Level 5 qualification typically takes a minimum of 36 months to complete, and candidates need to be in a position of head greenkeeper or golf course manager to enrol, with a minimum of 20% off-the-job training. Once candidates have completed their formal training and gone through the gateway, they sit a graded End Point Assessment, comprising a knowledge examination, professional discussion on the golf course - underpinned by an evidence portfolio - and a presentation with questions and answers.
Paul, who also completed his Level 3 apprenticeships at Hadlow College and is chairperson for the BIGGA Kent section, commented: "I am really pleased about enrolling onto the course and furthering my knowledge and skills since undertaking my level 3. I've looked through the content of the course; at first it seems very challenging, but after talking to my course tutor and breaking down the criteria into the skills, knowledge and behaviours, I feel like it is a challenge I am willing to fully commit to. I have already started developing my existing R&A Golf Course Policy Document and gathering evidence towards the portfolio."
Anthony Stockwell, Greenkeeping tutor at Hadlow College, commented: "The new Level 5 qualification is very challenging; it will be a true test and further enhance the skills of the modern golf course manager. I am really excited to have Paul enrolled onto the course and we've had a lot of applications and enquiries since the new standard became available earlier in the year. We will have more candidates enrolling before September, so it'll be good to have a group of golf course managers working towards the same goal."
The new Level 5 qualification requires significant input from the education provider, and the College has been planning to deliver the qualification for the last three years, since it was in its development phase. Much work has taken place behind the scenes to ensure learning resources, practices and teaching methods are continually updated. With the standard of qualifications considerably more robust and meaningful compared to those of the previous framework, and the College also enrolling candidates onto the new Level 3 Advanced Apprenticeship, it is an exciting time for greenkeeping education.
Paul concludes: "I am really pleased to see the development of the new qualifications. We have a small team at Sheerness, but have enrolled two apprentices on to the Level 2 Golf Greenkeeping. I try and support them as much as possible, as all the training will contribute to a better golf course and improved team engagement and morale."

For more information, contact: Philip Orrell, PR and Media Manager, Tel: 01732 372794, philip.orrell@hadlow.ac.uk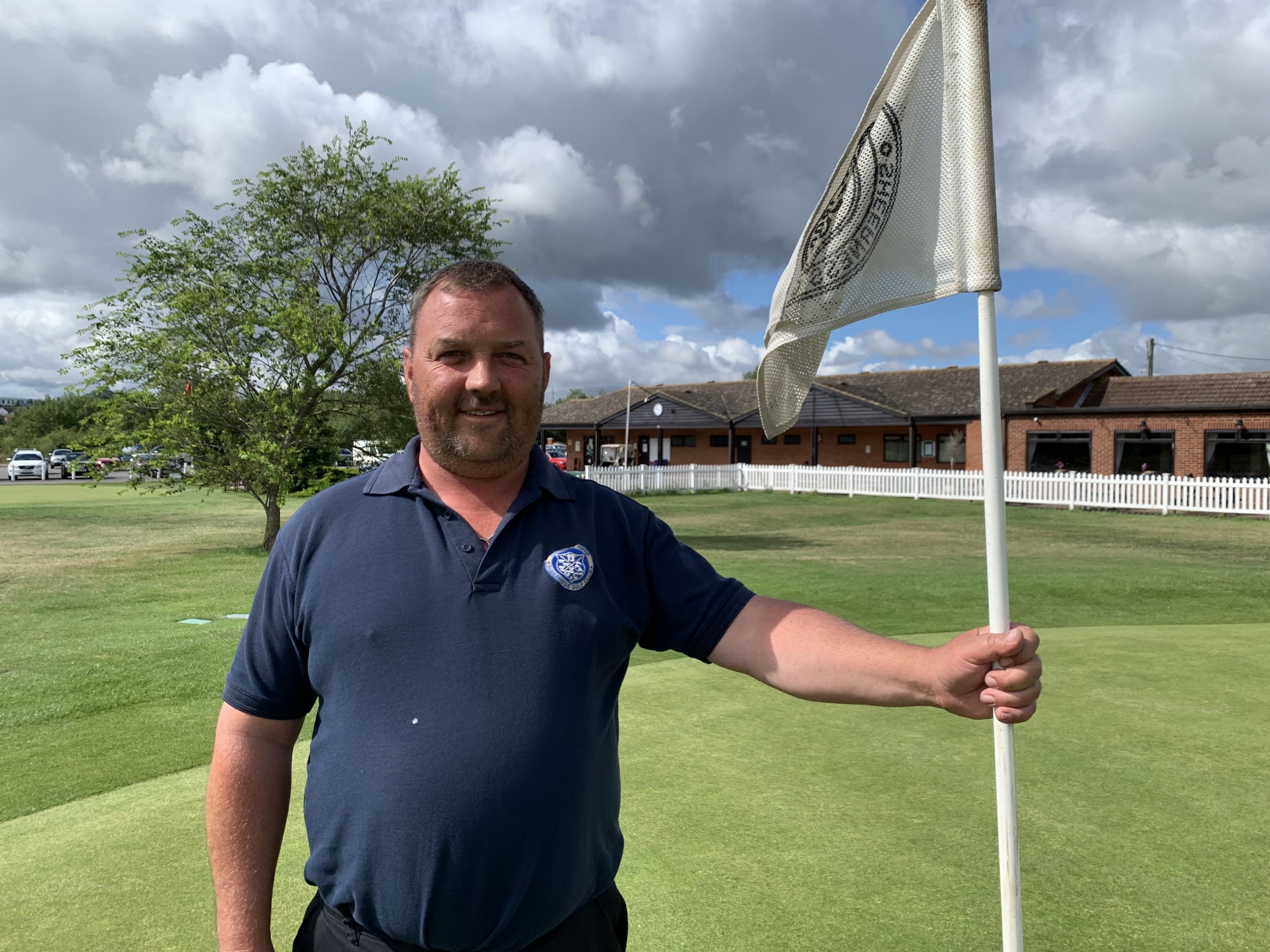 Paul Boozer, Head Greenkeeper at Sheerness Golf Club