The All-Party Parliamentary Golf Group has the singular goal "to support the sport of golf."  Members of both Houses of Parliament, and Associate Members, meet in Westminster when Parliament is sitting to raise, discuss, and resolve issues important to golf.

The Group receives no taxpayer funding and is reliant on subscriptions from external partners to help deliver its aims.
Parliamentarians show support for The 2019 Solheim Cup
Members of Parliament and Peers have shown their support for The 2019 Solheim Cup, with a year to go until the biggest event in women's golf is held at Gleneagles, Scotland. 


Yesterday (5 September), Members of Parliament and Peers had the opportunity to attend a reception in the House of Commons, celebrating the start of the countdown to the 16th staging of The Solheim Cup. 

At the reception, hosted by the All-Party Parliamentary Group for Golf in conjunction with VisitScotland, Parliamentarians heard from European Team Captain Catriona Matthew, Visit Scotland Director of Events Paul Bush, and Ladies European Tour Executive Chair Mark Lichtenhein. 

Speaking after the event, All-Party Parliamentary Golf Group Co-Chair and Member of Parliament for North East Fife, Stephen Gethins MP, said "the Group is delighted that The 2019 Solheim Cup is being hosted in Scotland, and we look forward to working with VisitScotland and other partners over the coming year to promote the event.

"The tournament provides a fantastic opportunity to enhance Scotland's reputation as the Home of Golf and as the perfect stage for major international events, whilst also delivering economic benefits to the local area and more widely across Scotland." 

Member of Parliament for North Warwickshire and All-Party Parliamentary Golf Group Co-Chair, Craig Tracey MP, added "The 2019 Solheim Cup provides the whole of the United Kingdom with the chance to underline its commitment to the development of women's, junior and family golf, and to highlight the many and varied health and social benefits of participating in golf.

"We have a unique opportunity to inspire a new generation of children, and in particular girls, to take up the game, and am sure that we will see a significant legacy from the tournament."

Paul Bush, Director of Events with VisitScotland, said: "The 2019 Solheim Cup is an outstanding opportunity not only to once again showcase Scotland as a leading golf events destination following The Ryder Cup in 2014 but also to underline Scotland's commitment to supporting and profiling women's golf. 

"We are seeing real momentum behind women's sport and The 2019 Solheim Cup affords the opportunity to build on this, increasing the profile of these world-class athletes as well as encouraging more women and families into the game at a grass roots level."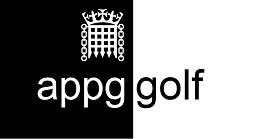 Visit Gleneagles Hotel website for details on the location and venue for the 2019 Solheim Cup.